Hydraulic Rowing Machines for Home Use - Enjoy a Low-Impact, Full-Body Workout Anytime
Looking for a way to enjoy a low-impact, full-body workout anytime from the comfort of your own home? Our hydraulic rowing machines are the perfect solution! Our high-quality hydraulic rowing machines are designed to provide a smooth and comfortable workout that's perfect for people of all ages and fitness levels.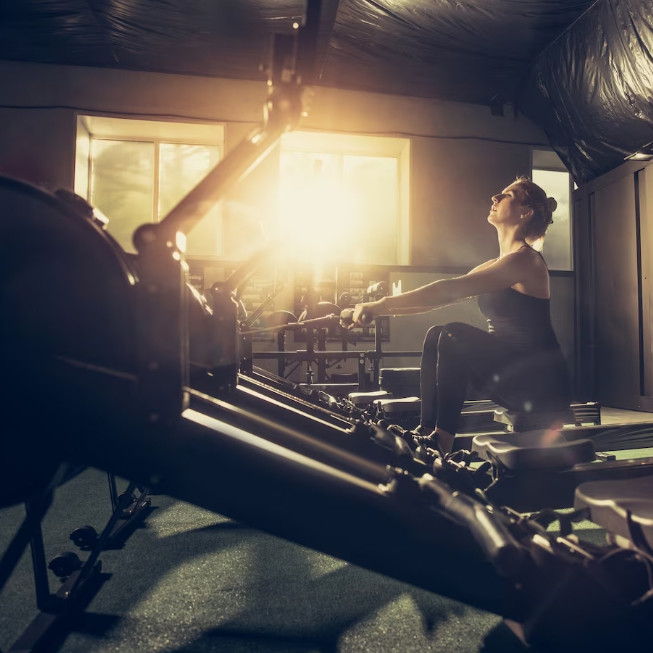 With our hydraulic rowing machines, you'll get a full-body workout that's designed to burn calories, build muscle, and improve your cardiovascular health. The hydraulic resistance system provides a consistent and smooth resistance that's adjustable to your fitness level, allowing you to customize your workout and achieve your fitness goals.

Our hydraulic rowing machines also feature a built-in LCD monitor that displays your time, distance, strokes per minute, and calories burned, helping you to track your progress and stay motivated. Plus, the compact and lightweight design ensures that your rowing machine can be easily stored when not in use.
So why wait? Order your hydraulic rowing machine today and start enjoying the benefits of a low-impact, full-body workout anytime from the comfort of your own home! With our fast and reliable shipping, you'll be on your way to achieving your fitness goals in no time.
Fitness Magnetic Rowing Machine Rower home workout ES-176
Hydraulic Stamina Rowing Machine ES-175 Full Motion Hydraulic Rower Foldable
Please send your message to us
Sisterunion is a Professional Manufacturer and Developer of Home Use Fitness Equipment in China.
Want to know more about our home workout equipment? Don't hesitate to get in touch.